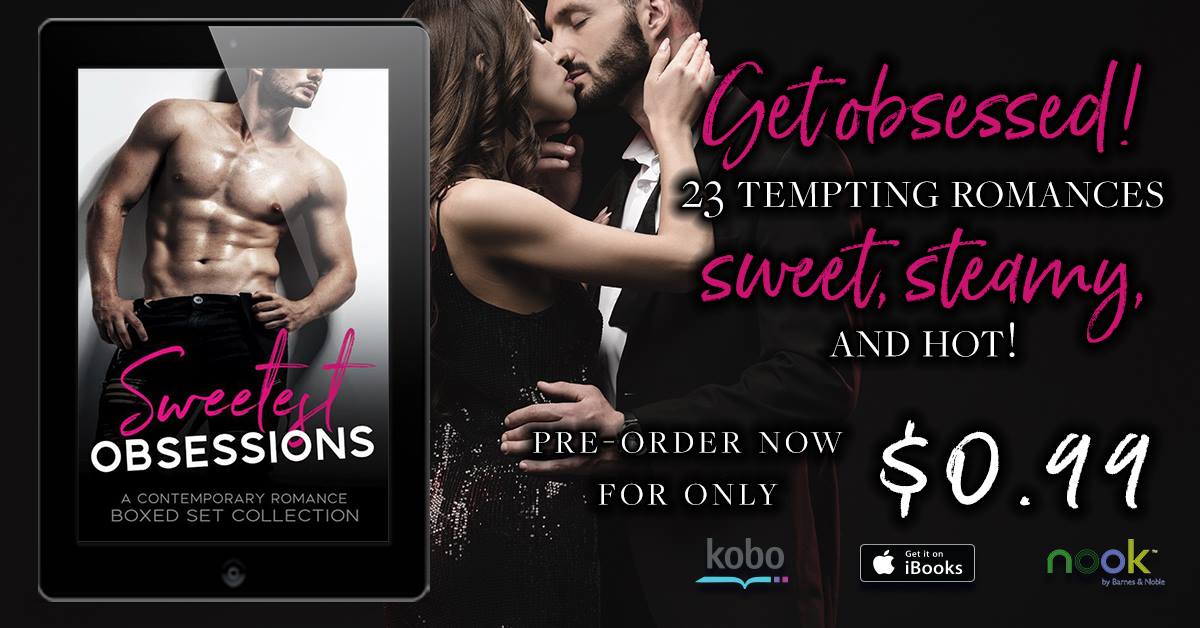 Sweetest Obsessions Boxed Set is Coming Soon!
Spicetopia will kick off in Phoebe's contribution to the Sweetest Obsession Boxed set, which releases 8.20.19. That happens to be Phoebe's birthday!
You're sure to find a romance to obsess over as you devour these sweet and scorching pages. Enjoy your favorite authors and gain some new ones in this collection of over twenty mouthwatering stories. Which one will be your sweetest obsession?
Preorder the box set HERE!
Book 1: Sugar and Spice
Coming August 2019 in the Sweetest Obsessions Boxed Set
Too bad I'll never find out if she tastes as sweet as she looks…
I've always been the black sheep of the family. No wonder they picked me to play undercover boss at Sweetopia, the theme park my family owns. While they lounge in the lap of luxury, I'll be donning an apron to serve pastries at Confectionary Castle, one of our most popular attractions.
I'm tempted to blow my cover when I meet the queen of the castle, Her Majesty Red Velvet. She's wearing a costume and a fake jeweled crown, but this woman is absolutely breathtaking. I swear I invent a dozen reasons to talk to her every day. I think I'm addicted to her sweet, sugary goodness.
It's too bad she thinks I'm just seasonal help. It's too bad I'm actually her boss. And it's too bad I'll never know if her sweetness comes with a side of spice.