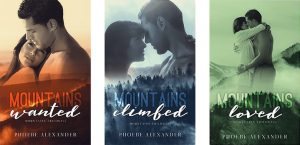 The Mountains Trilogy is an erotic military romance series that pairs two unlikely lovers: a liberal, open-minded polyamorous college professor and a conservative, traditional, Catholic officer in the Army. Can Sarah and James climb the mountains that are keeping them apart?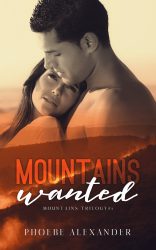 Dr. Sarah Lynde is an open-minded sexual adventurer. A sociology professor and single mother of two, she thinks she knows exactly what she wants, and it's not a relationship. That is, until she meets Army First Sergeant James McAllister, a handsome and intelligent ROTC instructor. Despite being from very different worlds, their connection is unlike anything she has ever experienced. Sarah knows she and James don't want the same things, but he's still a mountain she can't resist climbing.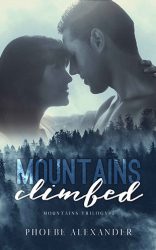 In Mountains Wanted, we met Dr. Sarah Lynde, a sociology professor and divorced mother of two, and Lt. James McAllister, a newly commissioned officer facing a deployment to Afghanistan. James and Sarah started off as friends with benefits but soon realized that their connection was too strong to deny deepening feelings for each other. In this sequel, both are pursuing other relationships and desperately trying to stay friends despite their intense past together, but eventually they must decide if their love is strong enough to climb the mountains that separate them.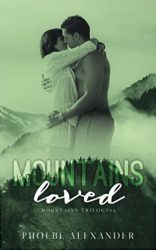 In this final book of the Mountains Trilogy, Dr. Sarah Lynde and Lt. James McAllister are together at last. But it seems their mountain climbing days have only just begun as new obstacles rise up along their path. Sarah's daughter Abigail has gone off to college and faces her own mountains: figuring out who she is, what kind of life she wants to live, and with whom she wants to spend it. Join Abigail, Sarah and James as they endure the valleys and climb to new heights on their quest for a happily ever after.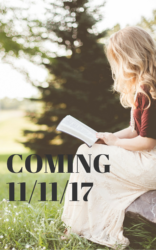 Christmas in the Mountains (A Mountains Trilogy Novella)
James and Sarah McAllister are thrilled to finally enjoy a much-needed getaway not too far from their new home in the Colorado Rockies. But when a blizzard dumps two feet of snow in the mountains near their quaint, romantic cabin built for two, it threatens to keep them from getting home in time for Christmas with their family.
The blizzard has another effect too: it strands Charlie and Zora Fox out in the cold when their neighboring cabin loses electricity. James and Sarah invite the young, attractive couple to share their close quarters as they wait out the storm together.
As things heat up in the hot tub and in front of the cozy fireplace, it appears the cabin won't be the only thing shared…