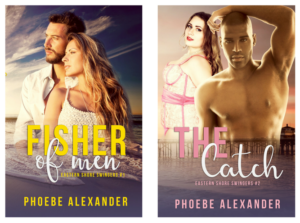 There's a secret club in Ocean City, Maryland, where swingers from all over the mid-Atlantic converge every weekend to frolic and play in its many themed rooms. Welcome to the Factory, where in the midst of all the fun, there's always a romance blossoming, sometimes where you least expect it. You know what they say: everything's hotter at the beach!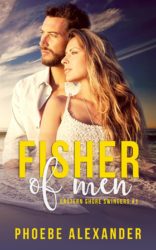 Fisher of Men (Eastern Shore Swingers #1)
Leah Miller's eyes are opened to a whole new world by Chris "Cap" Sheldon, a charter fishing captain in Ocean City, Maryland. Despite her best efforts not to fall for him, his charm and rugged good looks are too hard to resist.
But what happens when his lifestyle conflicts with her Christian faith? And is there any way Cap would give up the lifestyle he loves for the woman who has stolen his heart?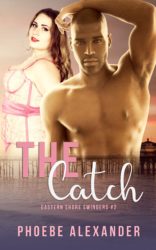 The Catch (Eastern Shore Swingers #2)
Sassy, voluptuous Paisley Parker has always been a woman on a mission. First, it was to make a name for herself as a BBW burlesque dancer in New York, and now it's to become Manager Extraordinaire of The Factory, a members only lifestyle club in Ocean City, Maryland. When Cap and Leah Sheldon hand over the reins, Paisley's first task is to hire a web development company to create a new website for the club. That's when she meets Calvin Mitchell, who is anything but the computer geek she imagined he would be. Tall, dark, and hotter than the beach on the 4th of July, he agrees to build her website, but he's bent on building something else, too: a serious relationship. Paisley has sworn off relationships, preferring the ease and simplicity of lifestyle hookups. Plus, there's the age difference: she's 36, he's 26. But when Paisley's past comes back to haunt her, Calvin seems like the only port in the storm. When he devotes himself to helping her, she sees him in a completely new light, leading her to wonder… Is Calvin the catch Paisley didn't even know she was fishing for?