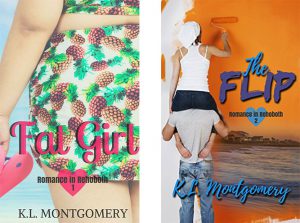 Romance in Rehoboth, where the ladies are strong and independent, and the men are actually nice guys! These delightful romantic comedies are set against the backdrop of Rehoboth Beach, Delaware's top vacation destination.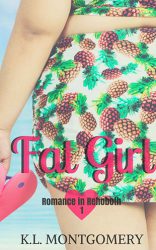 What happens when you're forced to swallow your pride and move back home during your divorce? When you're about to turn 40 and you're stumbling through a series of terrible first dates? When you've landed your dream job but you feel too fat to celebrate? You laugh, sip wine with your gay best friend, and promise to start your diet on Monday, that's what. Join Claire Sterling on her journey to reclaim the word "fat." You'll laugh, you'll cry, and in the end you'll realize that there's a little bit of Claire in all of us.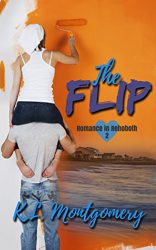 Andrew and Sonnet hated each other in high school. Always rivals for the best grades and top academic honors, there was no love lost between these two nerds after graduation. Ten years later, they've both been named heirs to property in Bethany Beach, Delaware, after the passing of its owner, Penelope Vaughn. Ms. Vaughn was Andrew's Great Aunt and Sonnet's beloved next door neighbor growing up. The quaint beach cottage needs serious work before going on the market. Andrew and Sonnet are both willing to bury the hatchet in exchange for drills and saws, especially since they stand to make a pretty penny with the beachfront property, which will finance Drew's dream of opening a business and Sonnet's plan to earn her doctorate in astrophysics. But when they face a multitude of home improvement obstacles, will these two former adversaries be able to pull off a successful flip? Or did Great Aunt Penny have something else in mind with her bequest?