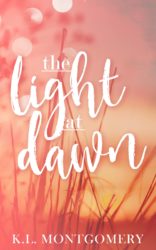 Coming Winter 2019
No matter how dark the night, hope is reborn at dawn.
It wasn't just her marriage that crumbled in the wake of unspeakable tragedy, it was her entire life. Even though three years had passed since she lost Evan, Angelia White was still picking up the pieces. Getting involved in a cause she could pour her broken heart into was just another part of the healing process.
The wounds were too fresh for Mark Lyon to keep his grip on reality. Everything he thought he knew and believed was obliterated when he lost Ashleigh, along with his heart. The only way he could pick up the pieces was to fight for a way to prevent any other parent from ever suffering such merciless pain.
Two heartbroken parents enduring the darkest of nights.
Two wounded souls waiting for the light at dawn.